Become the leader of your niche. A combo of all existing methods of promotion in search engines and social networks. Contact us and pick up an individual plan!
Click the link below to find out how we can increase the sales of your business through SEO!
What to do if website traffic, activity on pages in social networks fell, the main search engines move any information about the company down, and hence the sales level of goods and services have decreased?
The combo service SEO + SMM + Google Ads is an opportunity to immediately take advantage of the main types of promotion, which gives the maximum effect to capture a significant part of the market.
The combined service includes 5 main types of site promotion
Bringing your website to the TOP of Google and other search systems. We perform website promotion in several stages. Initially, we optimize the site for key queries. It is entirely up to search robots to understand that the resource is interesting and useful to users. We select key queries by studying competitors' sites.
An important stage is the preparation of high-quality content for the site. These will be useful texts that can generate interest from potential buyers. That is, we not only increase traffic on the site, but also improve behavioral factors. Coming to the page, people will linger on it.
Development and launch of search advertising campaigns in Google Ads and other search systems. To quickly promote your site, we will create adaptive advertising that encourages visitors to go to the commercial page.
Development and launch of banner advertising in Google Display Network. Let's create an original visual design for an advertising campaign. A bright banner attracts attention and encourages you to go to the site. We use only high- quality original images.
Targeted advertising on social networks Facebook, Instagram. Website promotion using social networks is a powerful promotion tool that cannot be ignored. We will create high-quality advertising campaigns with a careful study of the target audience. As a result, the site will receive a significant increase in traffic.
SMM promotion and maintenance of pages on social networks Facebook, Instagram. We create a plan for achieving business goals and promoting the company's website using social networks. We will create interesting posts to attract the target audience and increase the number of potential buyers.
03.
The results of our cooperation
Increase in an adequate return on investment 0
Increase in the visibility of your company 0
Keeping your business up to date with marketing trends 0
Increase in requests and calls 0
Reduction in advertising campaign costs 0
Reduction in dependence on seasonal fluctuations 0
Reduction in the cost of getting a client 0
Principles of working with us
Each specialist is certified, for example, on Google Analytics, Google Ads and other types of certificates.
We support transparent reviews from real people, reviews not video recorded on a camera, reviews not written by our own copywriters, namely real reviews from real clients, so read the reviews about our work in Ivan Papus profile on the largest exchange FL.
We are proud that our clients earn more after starting to work with us, so study our cases, they speak for themselves.
We never promise what we cannot fulfill.
We strictly adhere to the deadlines, in case of violation of this clause of the contract, we return the money.
The priority for us is to increase the profit of your business, that's why we advise you the best options for solving problem in each specific case.
We provide a combo service to achieve leadership in any niche and any country through SEO + Google Ads + SMM. It is an innovation in the promotion market, it allows you to save on costs and cover all important aspects that help attract targeted visitors to the site and increase sales.
Performance indicators of collaboration
At the initial stage, we define the goals and objectives that you set for us.
Next, we calculate the deadlines and necessary resources in order to obtain maximum results.
All terms and costs are supported by analytical data using real numbers collected from competitors – data from sites, social networks, advertising systems, search engines and others.
The terms of cooperation are clearly indicated in the contract.
We don't burden our clients with long-term contracts and fines.
You pay less if we don't complete the agreed amount of work.
Refunds in case of failure to meet deadlines.
Refunds in case of incorrect or untimely submission of a report on the work accomplished.
A clearly fixed price for the duration of the contract.
Control of the obtained results
Responsibility for the quality and availability of reporting information.
1 hour per month is enough for you to fully control the work performed and the dynamics of results.
Personal account with the ability to control the dynamics of positions in the online mode
Opportunity to discuss results over the phone or online
Monthly reporting adapted for a comfortable perception
Control of completed tasks for each block of work
Personal manager ready to answer all your questions
Unlimited amount of work done
Our task is to provide your site with a result, so we work on all fronts at once.
We will promote your resource in all vectors at once, that is, improving all indicators.
Promotion for an unlimited number of key queries and site pages
On average, 8 times more work to promote a website for the same budget (compared to other online agencies on the market)
We eliminate flaws on the site by our specialists, and not just indicate what needs to be done
We do not limit the time of promotion work. All tasks are performed until the result is obtained, the purpose of which is always the first positions of the site in the search engines Google and other systems.
A complex and flexible approach to promotion
We study your needs and tasks for effective promotion of a commercial resource to the TOP and rapid sales growth.
4 features of our approach to complex optimization and promotion of your site:
Complex internal work on the site, both in the technical part and in terms of text and graphic content
Crowd links that not only promote your site, but increase brand awareness
Placement of trust links on verified sites, giving real user transitions
Content Marketing – getting customers through quality blogging on your site
Deadlines
We agree to the terms of service and will adhere to them unconditionally
Our team members competently interact with each other, so the process of complex website promotion is accelerated.
It takes, as a rule, up to 6 months to raise 10-35% of key phrases in the TOP-10 of Google and other search systems. It will take 5-12 months to bring up to 80% of keywords in the TOP-10, depending on the level of competition in the topic and the position of the site.
We complete the main package of optimization work in the first months. Further, we redistribute the budget for promotion, focusing on the needs and priorities in order to get the best results.
The main reasons for meeting deadlines:
Each team member is focused on getting results.
We have more than 10 years of experience, which allows us to solve problems in a short time.
All work is carried out according to a planned and tested methodology.
We only use the latest software to reduce the time required to complete tasks.
5 facts about iPapus Agency
No failures
because in our practice there were no projects on which work would have been carried out and the results were completely failed, each project shows growth, which differs only in the area of the business, market conditions, work budget
Huge experience
in solving the most difficult tasks and atypical situations due to the management of a large number of projects and the ability to ensure the result
Understanding algorithms and principles
of search engines work, their filters and crawlers
Experience in resuscitation of lost causes
and seemingly hopeless sites, for example, those that fall under the Google and other search systems filters
Professional team
of 50+ highly qualified specialists with certificates.
05.
We are result-focused
Our cases speak for themself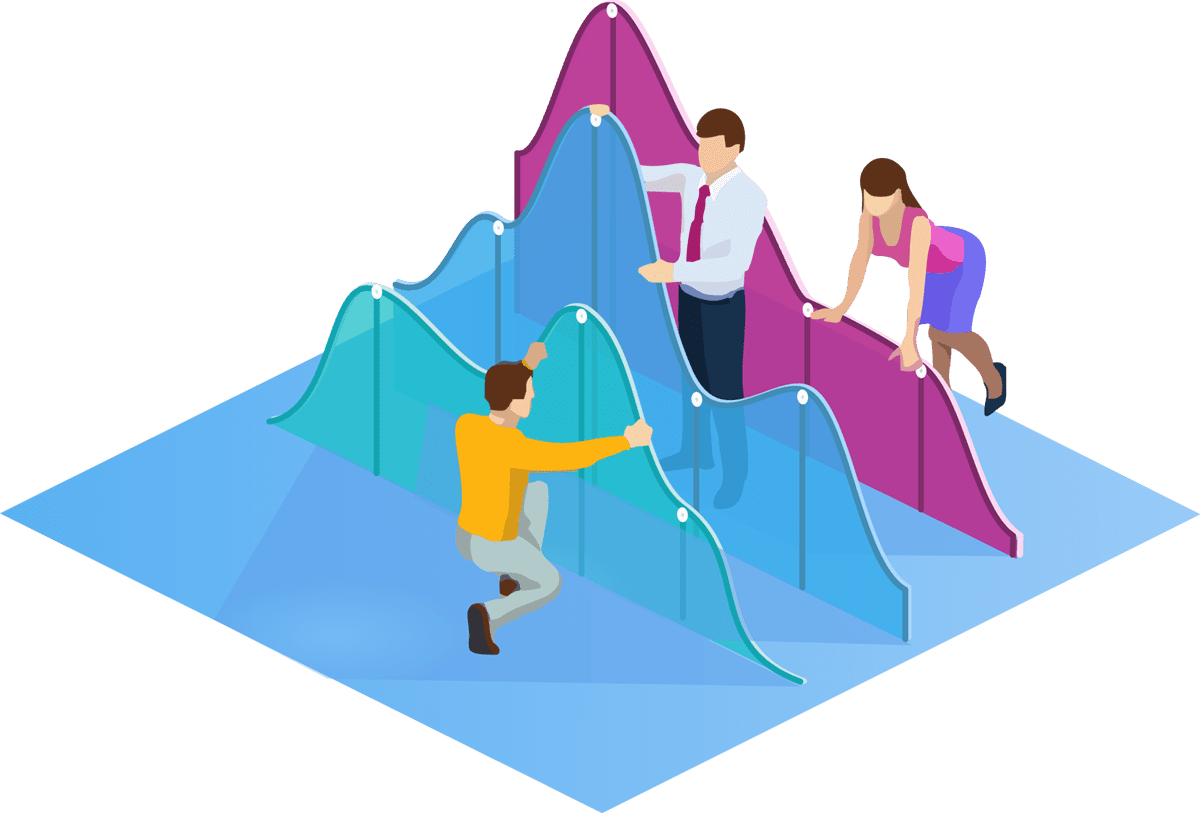 Why else is it profitable to invest in SEO
For example, Google Ads or Facebook targeting provides fast growth and customers within the first week after launch, but then you always need to pay for each transition and the costs do not decrease. Facebook creatives and audiences burning out fast.
SEO, in turn, requires a long study and provides clients in 3-6 months after the start of work, but the further, the cheaper the clients are.
06.
Services for the complex promotion of the resource (Internet marketing)
Internet marketing or, as it is called, complex website promotion is certain actions that help to bring targeted visitors and use your website as an effective tool to attract new customers.
Complex website promotion is suitable for any type of business – from small to large, the difference is in the peculiarities of the approach, which directly depends on the area of business. It is important to study carefully so as not to miss important aspects in the work and achieve a desired result.

The work of SEM (Search Engines Marketing) includes:
planning and development of a website promotion strategy;
complex site audit;
increase in sales from the main resource of the site, based on the results of the audit;
if the budget allows, it is possible to simultaneously launch a number of important processes that will ensure the effectiveness of SEO-website promotion.
Packages don't fit? We will make an individual one for your project, contact us!
MINI

Promotion package in Google, Facebook, Instagram

The minimum package for each type of work:

SEO (Google + other search systems)
Google Ads
Facebook SMM
Instagram SMM
Facebook + Instagram target advertising
OPTIMA

Promotion package in Google, Facebook, Instagram

The average package for each type of work:

SEO (Google + other search systems)
Google Ads
Facebook SMM
Instagram SMM
Facebook + Instagram target advertising
MAXI

Promotion package in Google, Facebook, Instagram

The premium package for each type of work:

SEO (Google + other search systems)
Google Ads
Facebook SMM
Instagram SMM
Facebook + Instagram target advertising
Order a specialist consultation for free and find out about unrealized opportunities for your business
Leave your contacts and we will contact you today